Top 10 queer icons in the 2000s // LGBTQ+ History
|
Updated on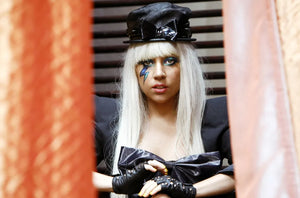 The dawn of the 21st century heralded a monumental shift in the visibility and representation of LGBTQ+ individuals in mainstream culture. As society grew more accepting, numerous queer icons stepped into the limelight, becoming sources of inspiration, pride, and empowerment for LGBTQ+ individuals and allies alike. This article embarks on an exploration of the top 10 queer icons that emerged during the 2000s, a decade that was instrumental in shaping the fabric of queer history. 
Our journey into the annals of queer history is not merely an exercise in nostalgia. It is a testament to the struggle, resilience, and triumph of queer individuals who stood against societal norms and prejudices, and in doing so, carved out spaces for themselves and others like them. They served as beacons of hope and acted as catalysts for change, propelling the LGBTQ+ movement forward. 
So, who were these trailblazers? What made them queer icons? This exploration will take us beyond the glamour and spotlight, delving into their personal journeys, their advocacy for LGBTQ+ rights, and their enduring influence on queer culture. So, without further ado, let's dive into the world of queer icons of the 2000s.
Article continues below
---
---
Breaking down barriers: The top 10 Queer Icons of the 2000s
The 2000s were a decade of significant progress in relation to LGBTQ+ rights and representation in popular culture. It was during this period that numerous queer icons emerged, breaking down barriers and redefining the narrative around what it means to be queer. Let's take a look at the top 10 queer icons of this transformative decade. 
1. Lady Gaga 
Expressing her bisexuality through her music and public persona, Lady Gaga became a prominent queer icon in the 2000s. Her anthem 'Born This Way' resonated with many in the LGBTQ+ community, while her advocacy for queer rights further enhanced her status as a queer icon. 
2. RuPaul Charles
With the premiere of 'RuPaul's Drag Race' in 2009, RuPaul revolutionised the visibility of drag culture in mainstream media. His contribution to the transformation and acceptance of drag establishes him as a key queer icon of the 2000s. 
While RuPaul started his career in the 1990s, it was in the 2000s that he became a veritable queer icon. This is largely due to the launching of the groundbreaking reality competition show, 'RuPaul's Drag Race', in 2009. The show, which highlighted the art of drag and created a platform for LGBTQ+ representation, catapulted RuPaul into the spotlight, solidifying his status as a queer icon in the 2000s.
Article continues below
---
---
3. The OG Queer Eye cast 
Without a shadow of doubt, the original cast of the hit reality TV show Queer Eye for the Straight Guy has had a profound impact on the representation of queer individuals in mainstream media during the 2000s. Widely recognized as a cultural phenomenon, the five charismatic experts in fashion, grooming, interior design, culture, and cuisine - collectively known as the "Fab Five" - have indelibly influenced public perception on the LGBTQ+ community, pushing boundaries and challenging stereotypes. 
Carson Kressley, with his impeccable fashion sense and razor sharp wit, took on the role of the show's style expert. Ted Allen, a culinary connoisseur, reinforced the importance of a well-balanced lifestyle through diet. Kyan Douglas utilized his expertise in grooming to demonstrate the transformative power of self-care. Thom Filicia, the interior design guru, beautifully illustrated how a well-tailored space can improve quality of life. Last but certainly not least, Jai Rodriguez, the culture expert, offered invaluable insights into the importance of social interactions and personal growth. 
4. Ellen DeGeneres 
Having publicly come out as a lesbian in the late 90s, Ellen DeGeneres continued to be a beacon of hope and acceptance for the queer community in the 2000s. Her talk show, 'The Ellen DeGeneres Show,' provided a platform for LGBTQ+ visibility in mainstream media, while her advocacy for same-sex marriage, cemented her status as a queer icon. 
Article continues below
---
---
5. Rachel Maddow 
The first openly gay anchor to host a prime-time news program in the United States, Rachel Maddow has been a trailblazer in the world of journalism and a powerful voice for LGBTQ+ rights during the 2000s. 
6. Neil Patrick Harris 
Known for his role in 'How I Met Your Mother,' Neil Patrick Harris broke television stereotypes when he came out publicly in 2006. As an openly gay actor playing a straight character, he challenged societal expectations and became an inspiration for many in the LGBTQ+ community. 
Article continues below
---
---
7. George Takei 
Actor and activist, George Takei, publicly announced he was gay in 2005. He has since been a powerful advocate for LGBTQ+ rights, using his platform to promote acceptance and equality, thereby establishing himself as a queer icon. 
8. Adam Lambert 
With the advent of the new millennium, a star was born, and his name was Adam Lambert. Lambert burst onto the scene through his participation in the eighth season of American Idol, and became a beacon of pride for the LGBTQ+ community in the process. 
Although Lambert did not win the competition, his powerful vocals and flamboyant performances secured him a record deal, leading to a fruitful solo career. However, it is not just his vocal prowess that has earned him a spot in the annals of LGBTQ+ history. Lambert's bravery in coming out publicly in a Rolling Stone interview in 2009, at a time when many celebrities were still hesitant to do so, established him as a queer icon. 
Article continues below
---
---
9. Melissa Etheridge 
Singer-songwriter Melissa Etheridge has been a vocal advocate for LGBTQ+ rights since coming out as a lesbian in the early 90s. Her continued activism and musical contributions in the 2000s have established her as a significant queer icon. 
10. Elton John 
Legendary musician Elton John has been a vocal advocate for LGBTQ+ rights throughout his career, but it was during the 2000s that he made significant strides. His establishment of the Elton John AIDS Foundation demonstrated his commitment to the cause, solidifying him as a key figure of the era. 
While these icons may vary in their professions and personal stories, their collective impact on breaking down barriers for the LGBTQ+ community in the 2000s is noteworthy. Together, they demonstrate the importance of visibility, representation, and advocacy in the ongoing struggle for queer rights and acceptance.
Article continues below
---
---
Remembering the Legacy of Queer Icons in the 2000s
The turn of the millennium saw the rise of numerous influential figures who have left an indelible mark on the LGBTQ+ community. These queer icons of the 2000s, through their actions, words, and sheer existence, have significantly contributed to the celebration of diversity, furthering the cause of acceptance and equality. They have utilised various platforms like music, cinema, television, literature, and activism to challenge norms, break barriers, and inspire millions. 
Queer Icons Throughout the Decades
Enjoyed this piece about the incredible queer icons of the 2000s? We've got plenty more where that came from! Check out these deep dives into the vibrant LGBTQ+ history through every decade: